Electric Church - logo animation
About the project
A short 3D logo animation for the Electric Church music festival done with Adobe After Effects and Videocopilot's Element 3D.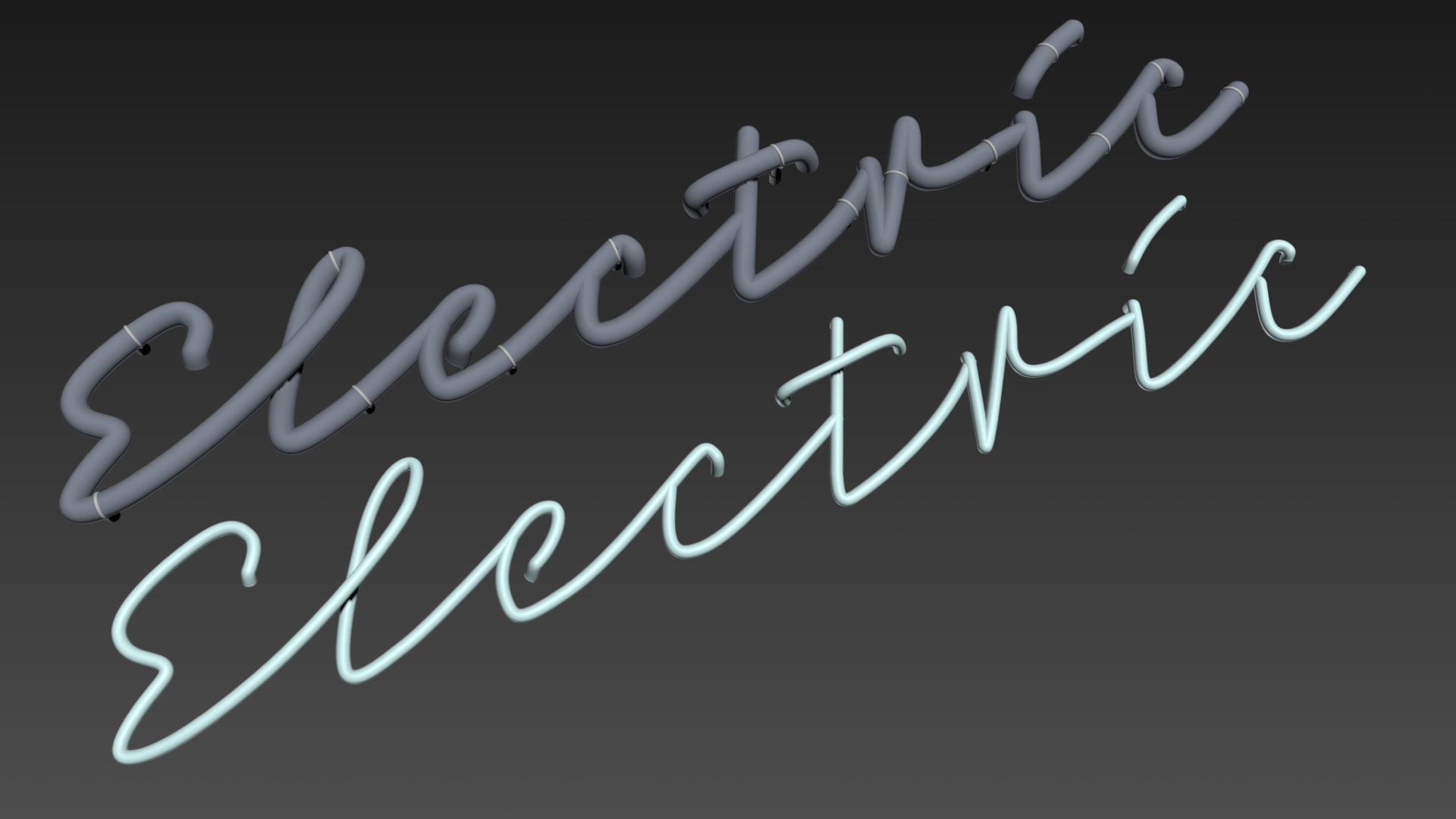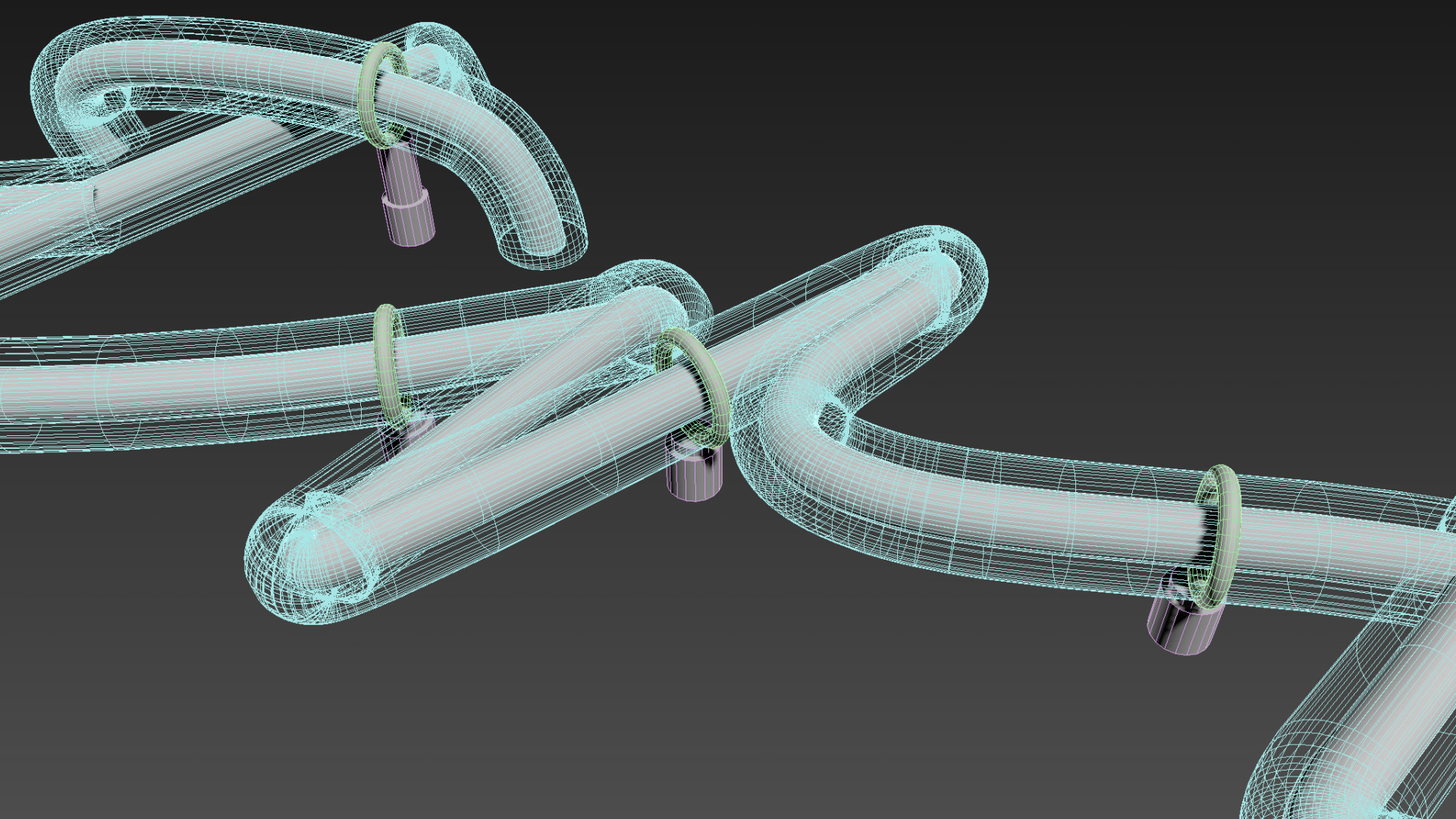 Building the glow
I got the general 2D logo of the event and converted it into a more or less complex 3D neon sign which I used in Element 3D with several tricks here and there to get a convincing look. As Element 3D does not really have the ability to simulate something like real refraction I had to use the inside as an extra layer on top of the outside glass model. I would love to see that in future releases but until then - fake has to do it.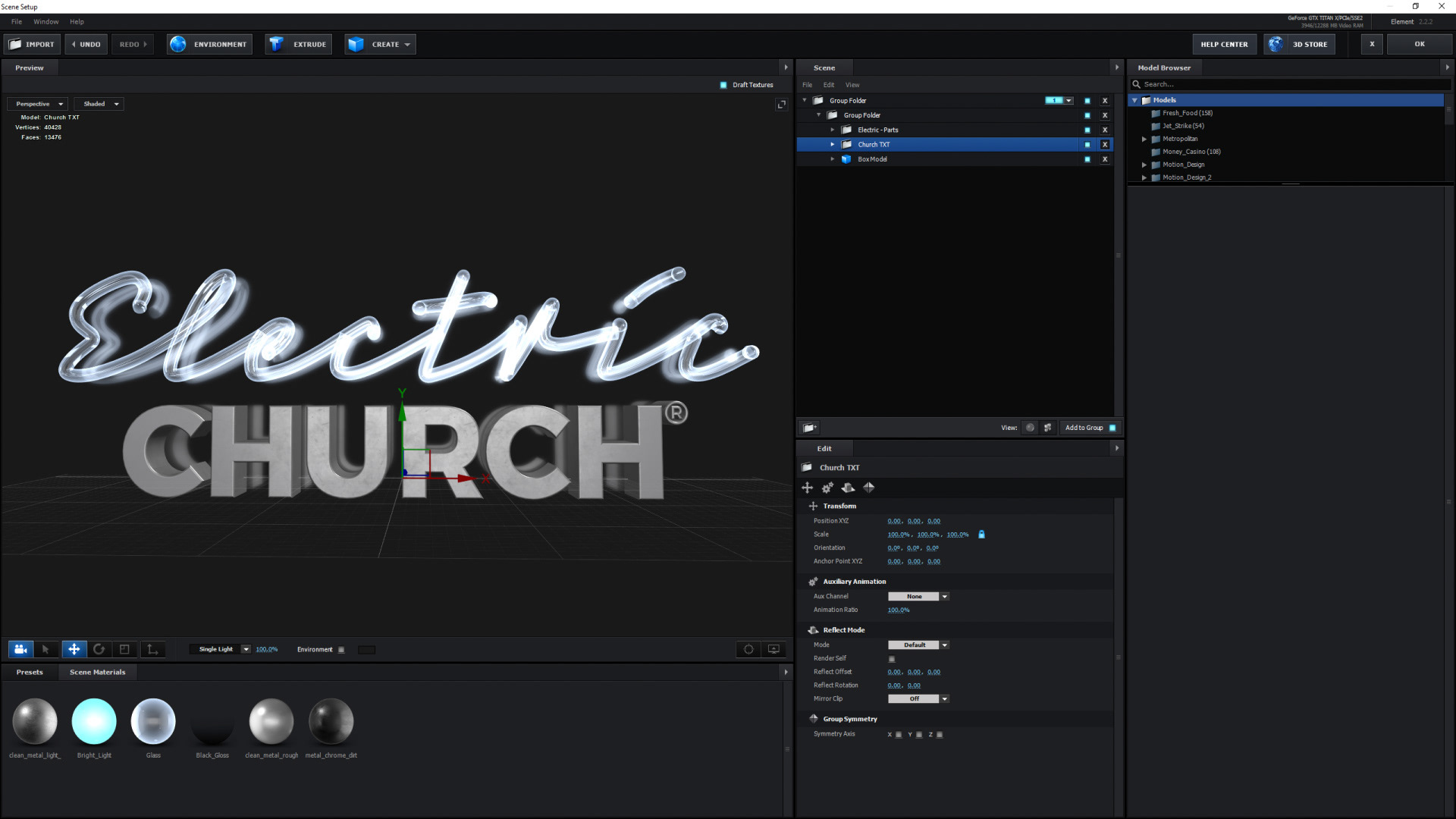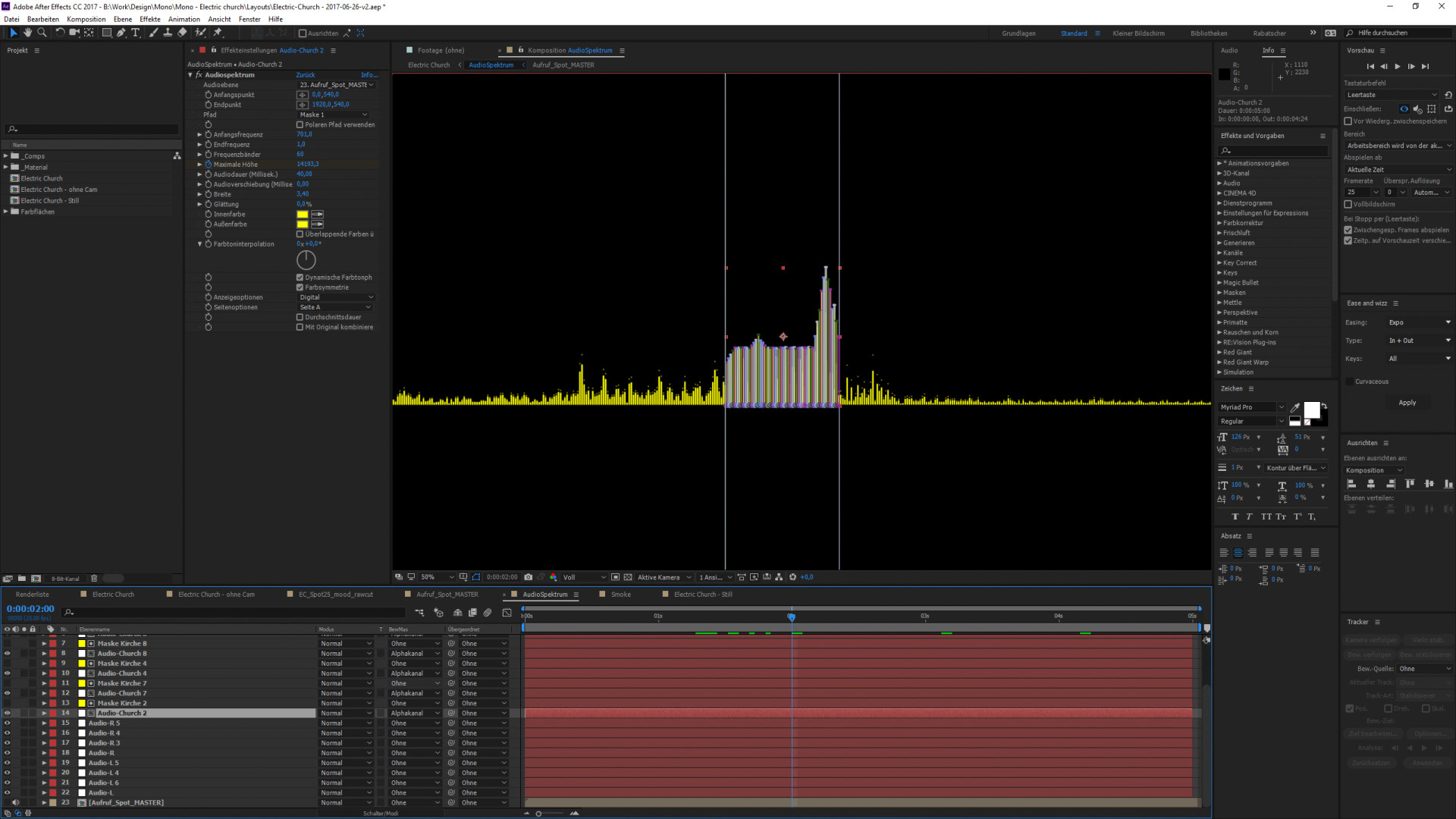 Audio and look
For the audio spectrum effect I used just the standard Audio Spectrum from After Effects. Its actually not that easy to tell an audio spectrum effect to stick to a given mask so after the look was final I masked every single line and applied several different Audio Spectrum effects to them which have a different sensibility setting. I added some smoke effects and animated the light flickering in Element 3D.