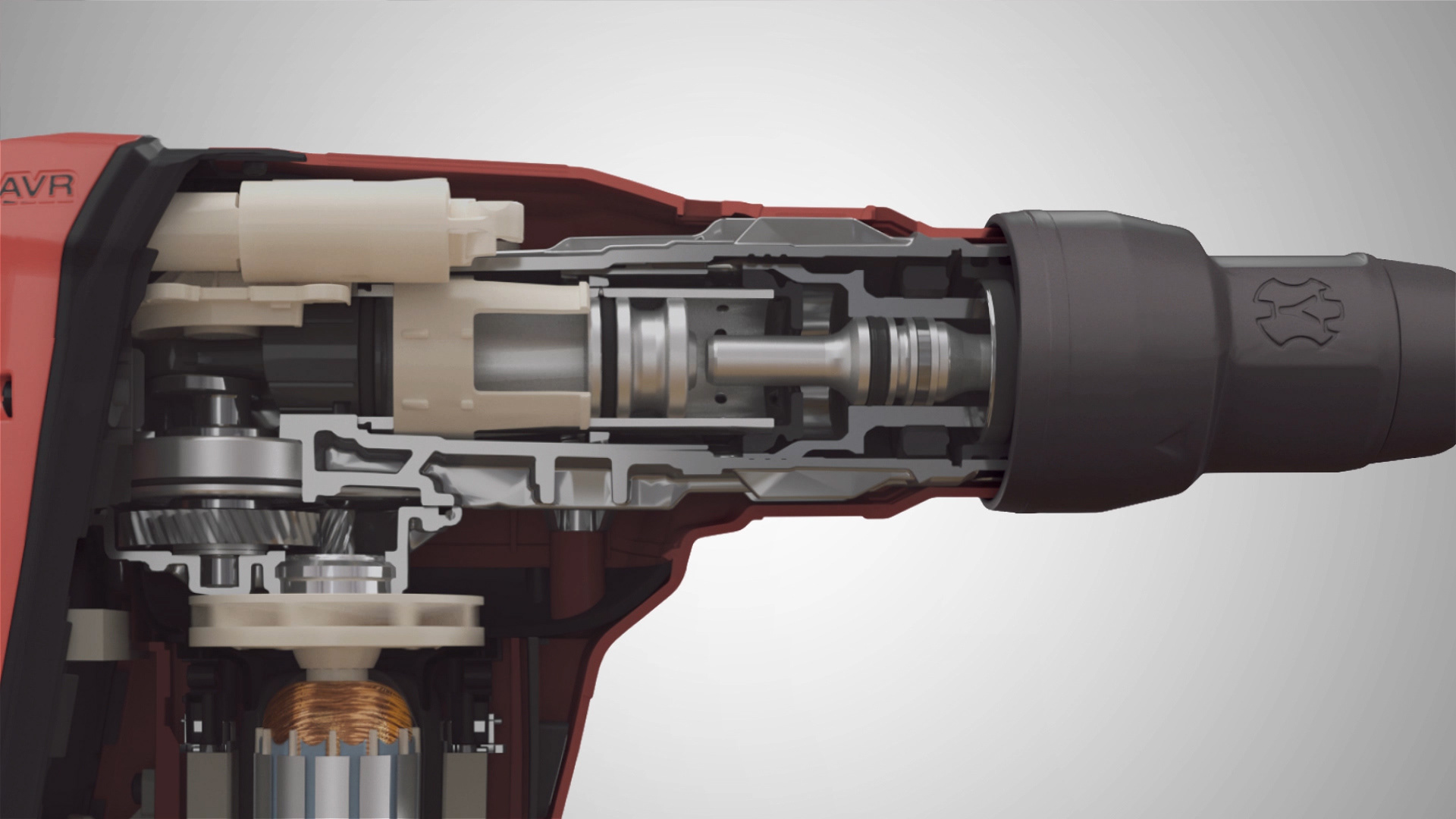 HILTI TE-500
About the project
Different product, different workflow.
Again, I started with some test runs and I already did something similar with the HILTI TE-2000 so I knew this was a no brainer regarding the software. I had to rig that motor and render a 50 FPS version of one run cycle in VRAY.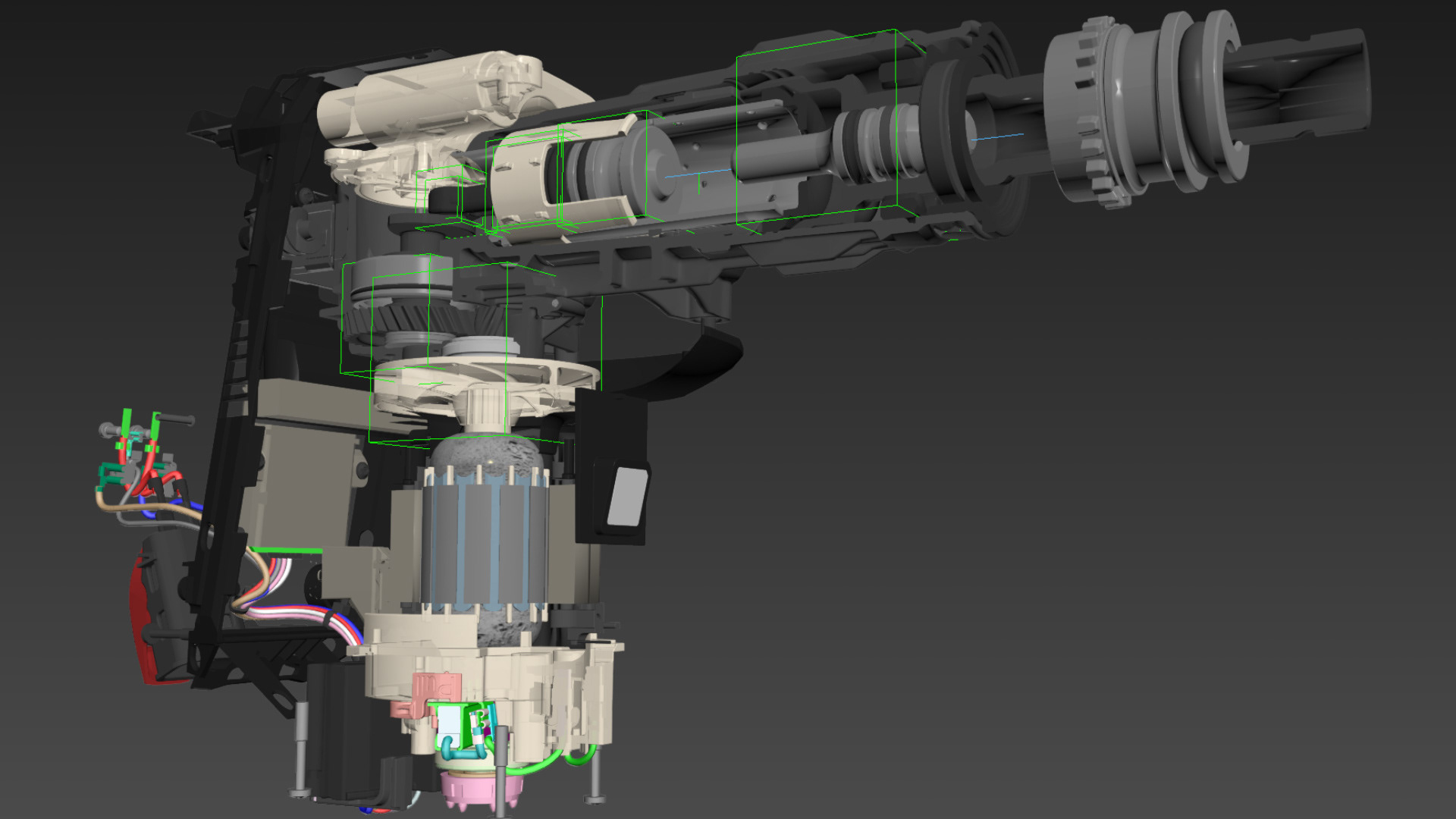 Cleaning and rigging
First thing on my list was to clean the model. This is the production final FBX version of the product which means that every screw and every cable is in this thing. I did not need every bolt so I had to clean it out first. Next I had to rig the motor so everything rotates and works correctly. I wanted to rotate one dummy and make the whole thing spin.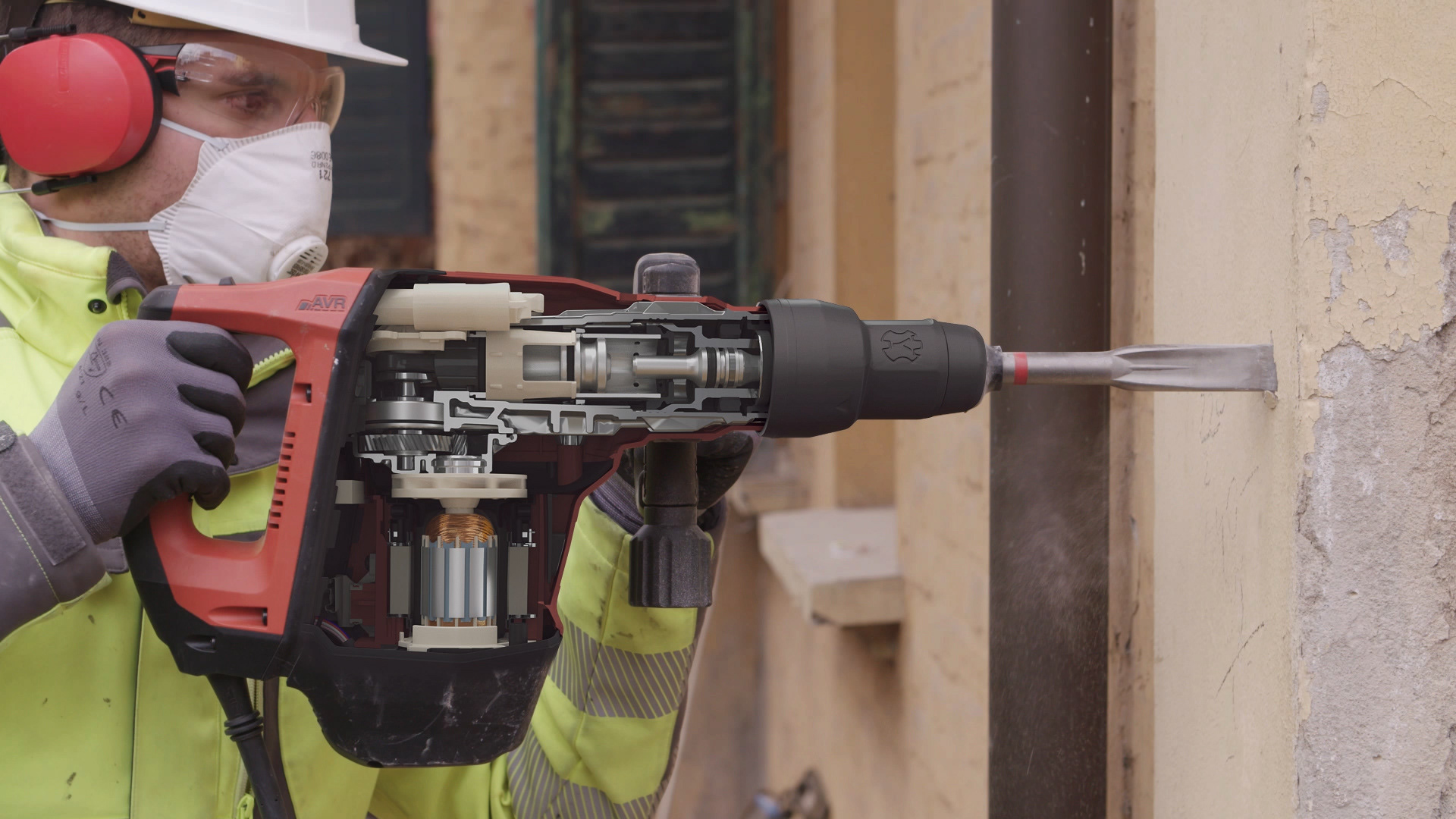 Shading and lighting
I built some metal shaders and used the same HDR image as for the TE-2000 and a somehow similar light setup. Slightly different because the footage itself showed some differences in light position. 
Compositing
I took the 25 rendered frames, looped them in After Effects and tracked the footage in order to attach the animation to the hammer. I used the same reveal animation as for the TE-2000 and Trapcode Particular to show the airflow.