Commercial for ZEWA Aqua-tube
About the project
Commercial for the ZEWA Aqua Tube® product. For most of the scenes I changed things like the toilet roll on the wall, which didn't have the same length throughout all of the shots or retouching some wierd reflection problems on the tubes. I was responsible for effects like the water curl and the packshots. For the packshot I modeled, textured and rendered the 8-roll pack as well as the 4-roll pack (which did not air) and tracked the side of the toilet paper dummy which had to be made out of foam in order to stay perfectly round when she squeezed it to replace it with a real side of a tp-roll.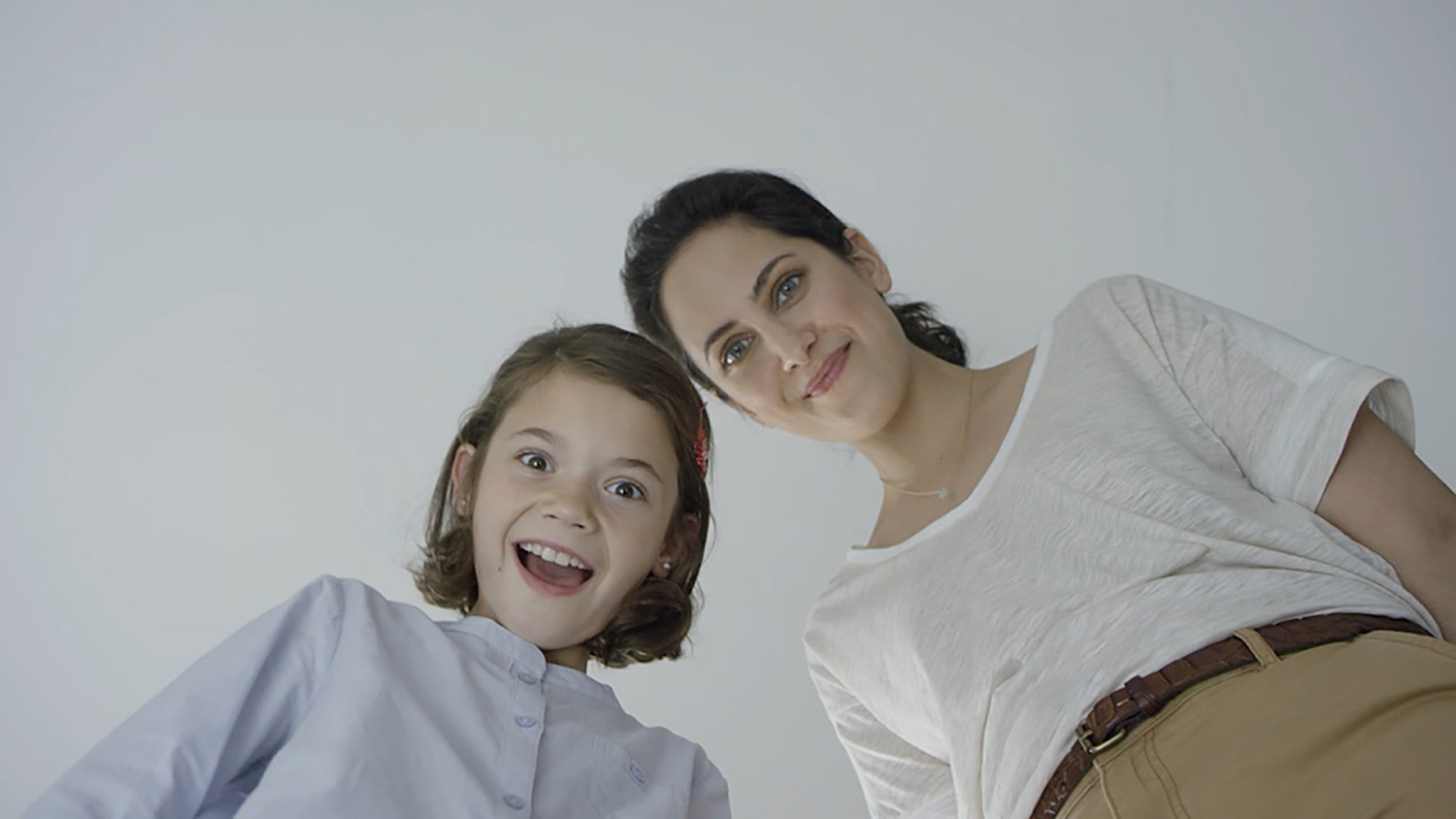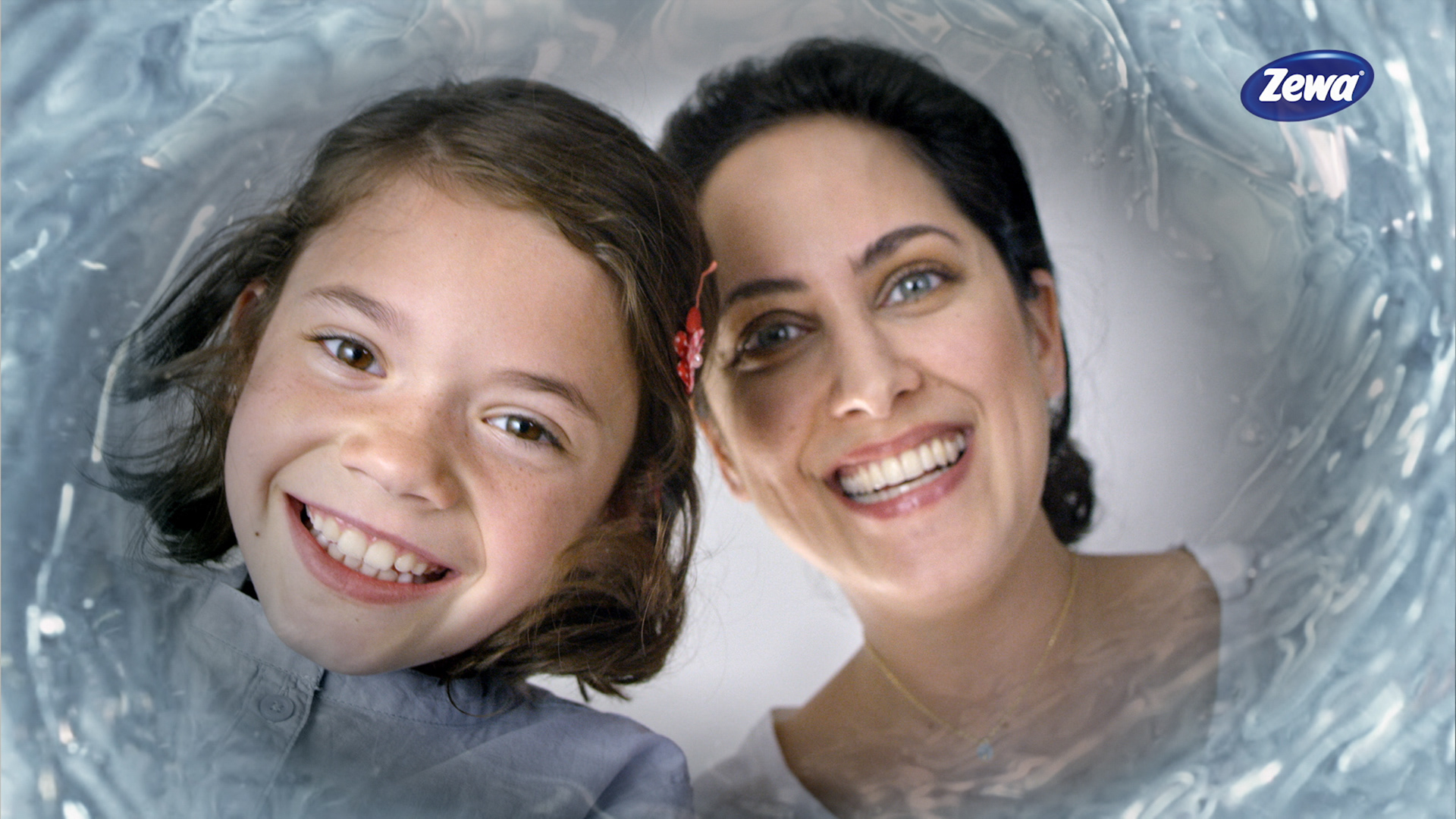 Into the Water
The image on the left shows the original RAW footage straight out of the camera and on the right you can see the end result. I added the water curls and a slight distortion.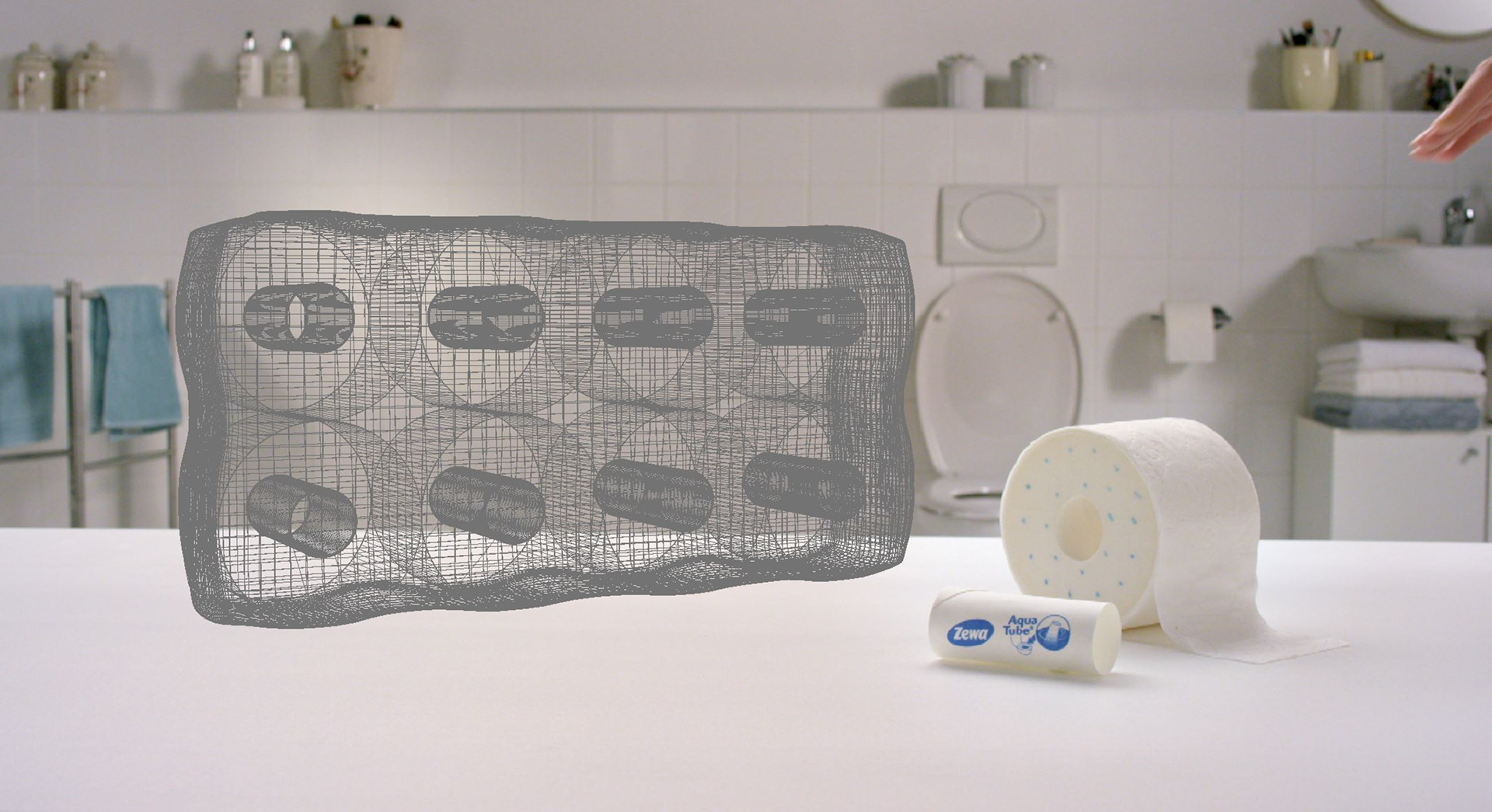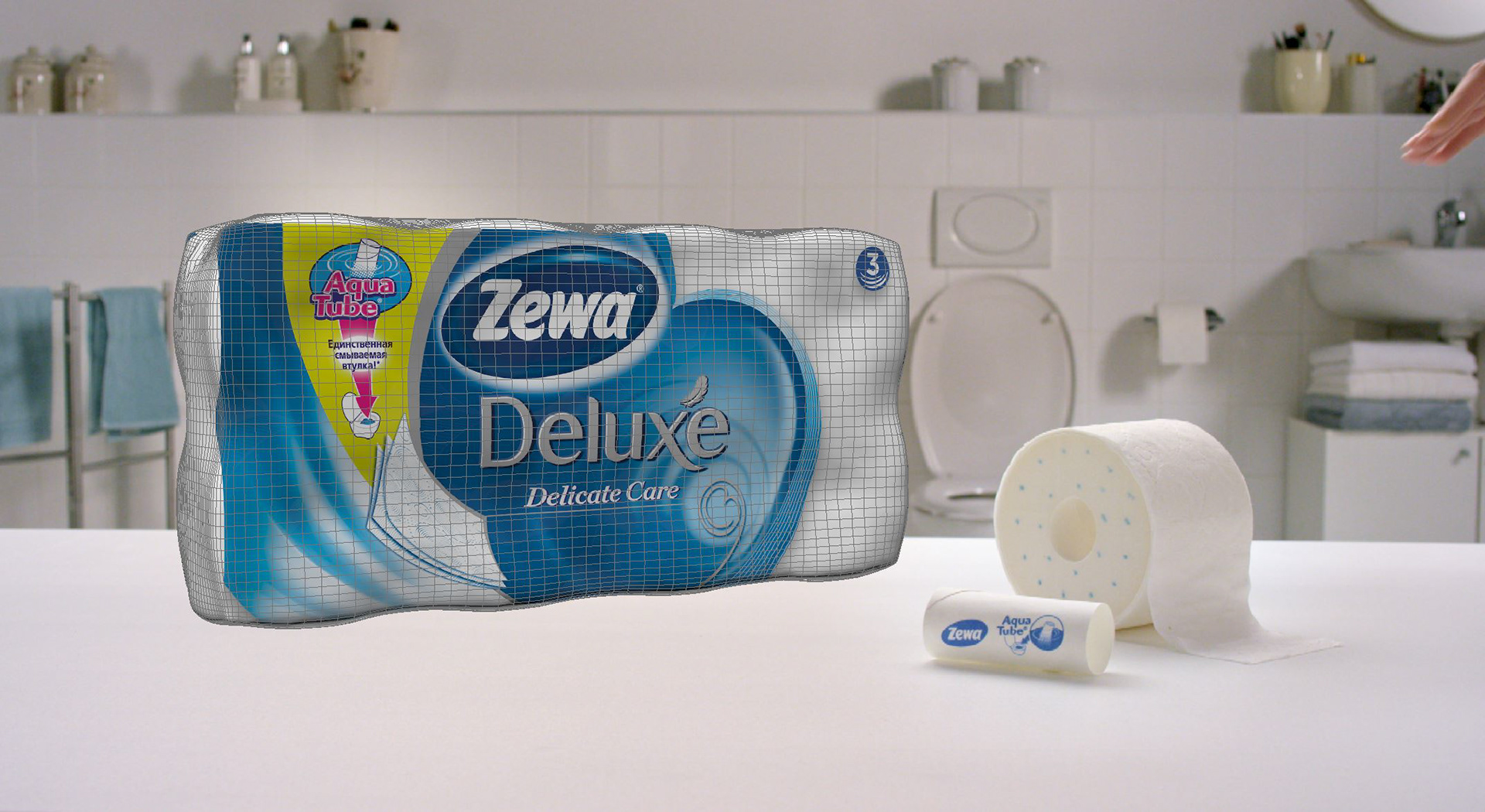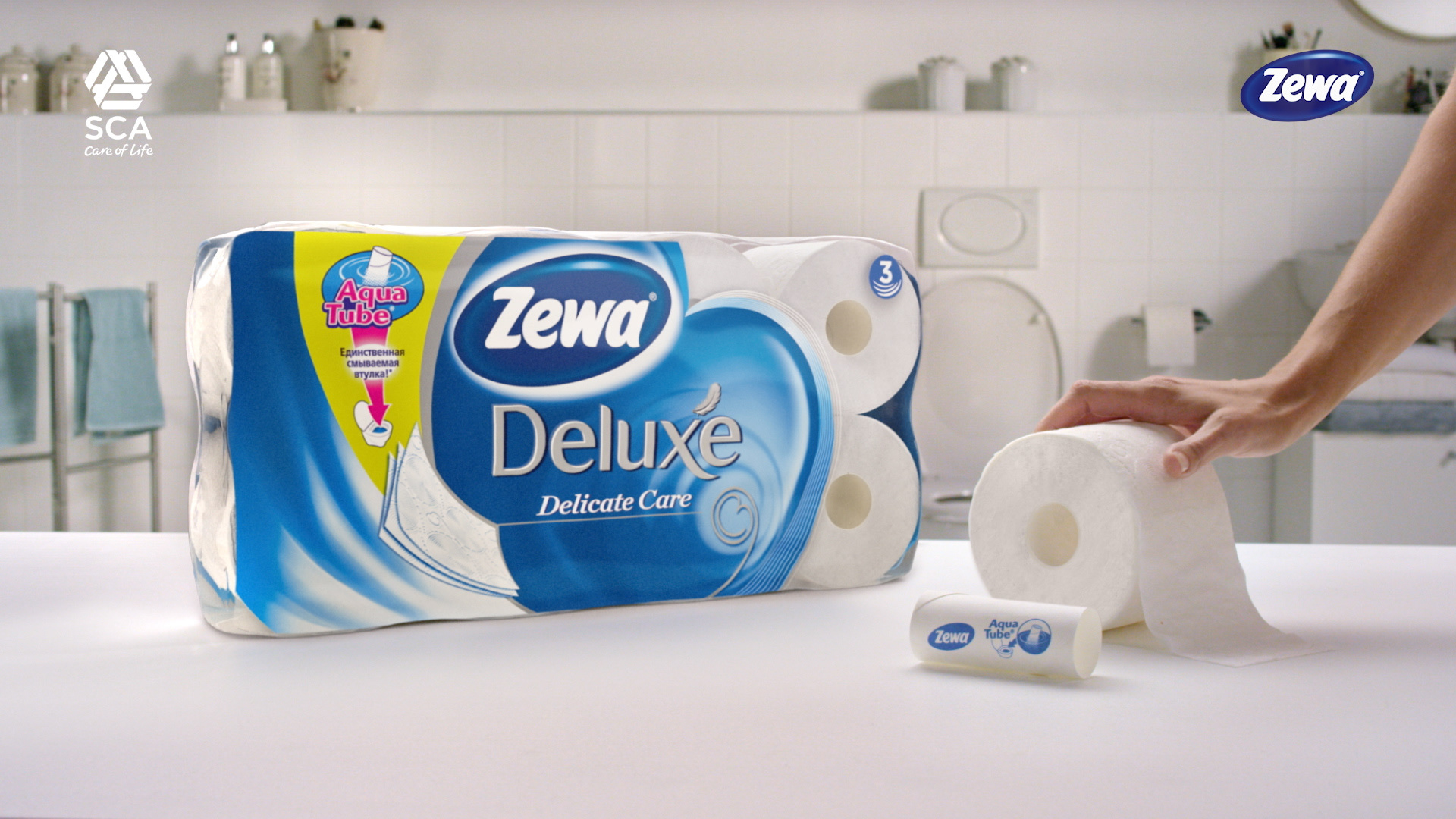 Packaging
The before and after comparison of the packshot. I photographed the original packshot for reference on set and made a 360 HDRI for the reflection to match the original lighting. I modeled the pack in 3D and composed it all together in After Effects. For the textures I used the high res originals from the agency as well as photographs of real toilet paper for the paper texture. 
For the squeeze we had the TP roll made out of foam to assure that it stays perfectly round during all the squeezing action and therefore I put tracking marks on it to replace it with the real deal.