BKW - Winterbillboard
About the Project
My main focus for this BKW project was retouching and Matte Painting. I had to transform some scenes from "not winter enough" to "get your jacket, it's cold out there!" including snowfall and painting the roofs of houses.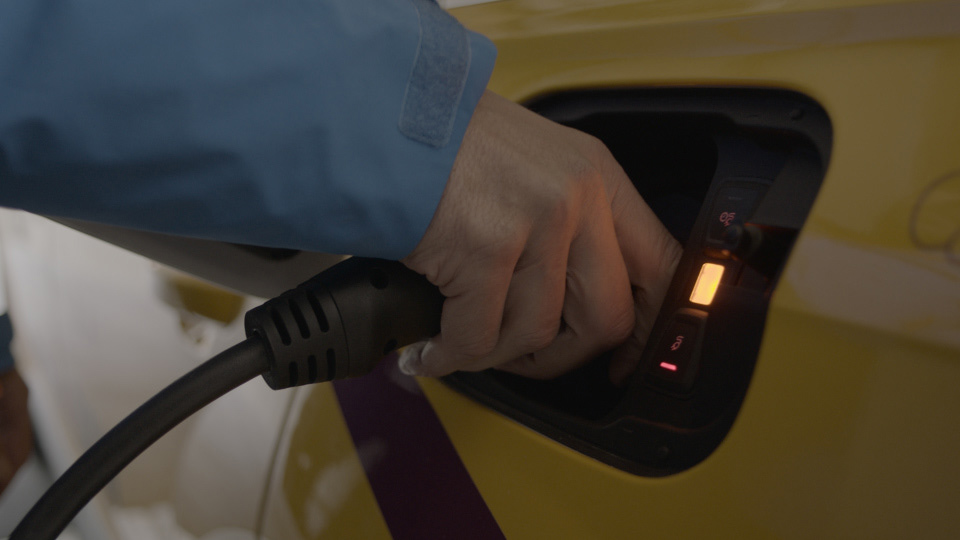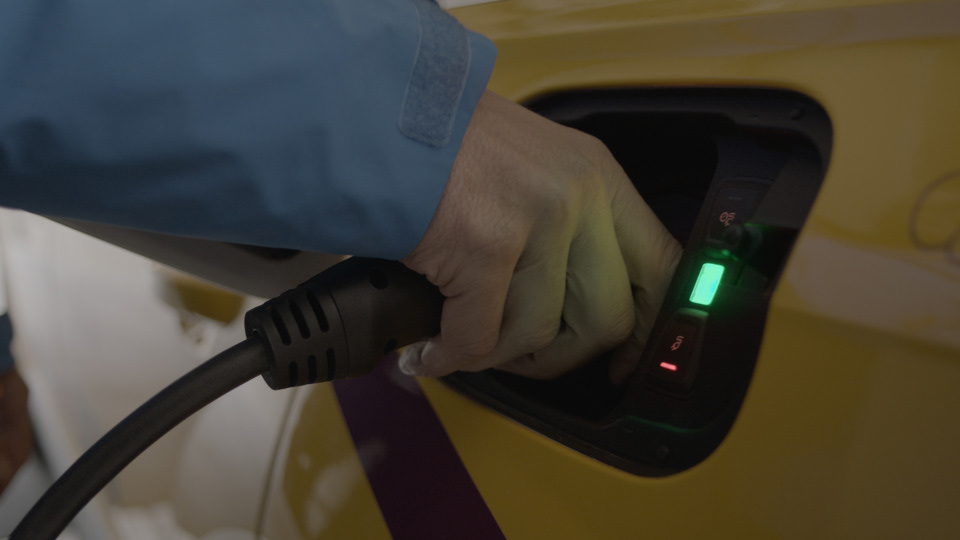 Slight Color changes
I thought this shot was pretty much straightforward color correction using a few layers here and there with a hue change but it turned out to be a bit more complex. There are reflections and some other bits and pieces that had to be tracked and replaced. 
The next shot below had to be tracked as well to apply a masked curves adjustment to darken the background of the logo for it to be more readable.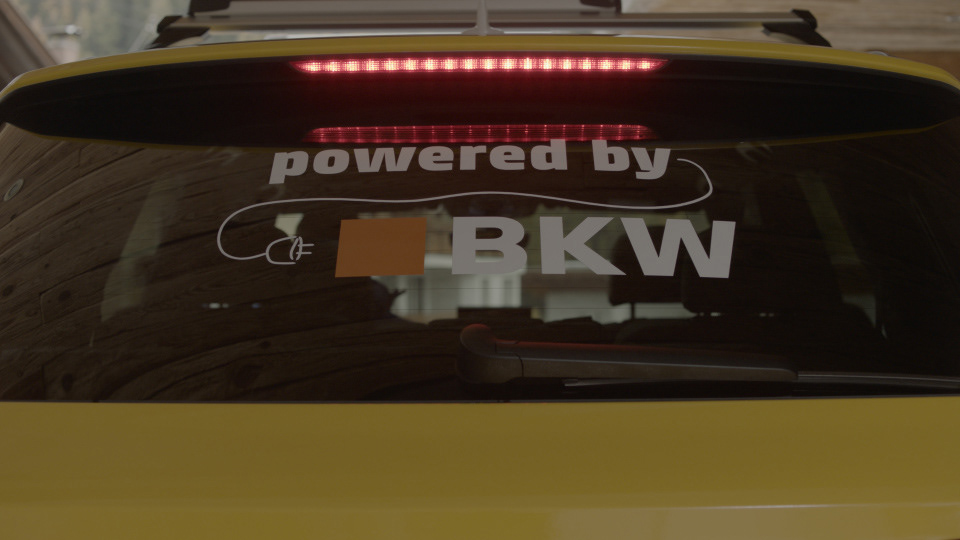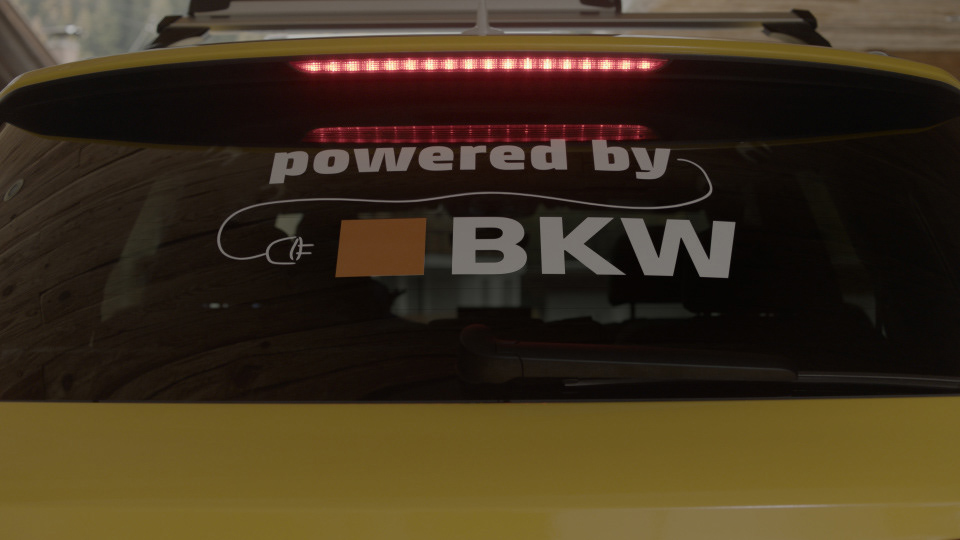 Winter please
Ok, not a LOT to explain in this shot - you pretty much see everything that has been done. I replaced the whole wood with a more open and snowy backdrop scene, painted over the houses, especially the roofs, integrated a moving reflection in the windows of the car an gave the whole scene a slight winter mood in color correction.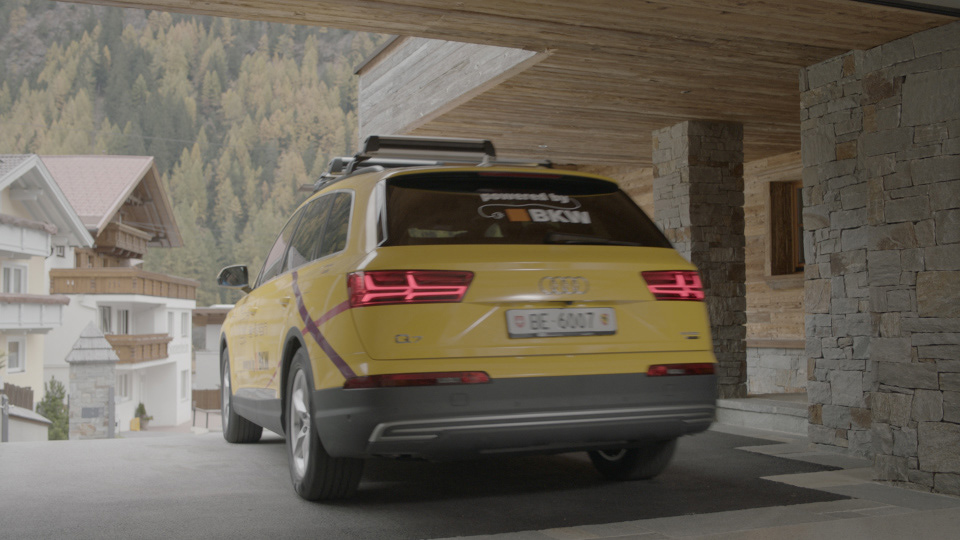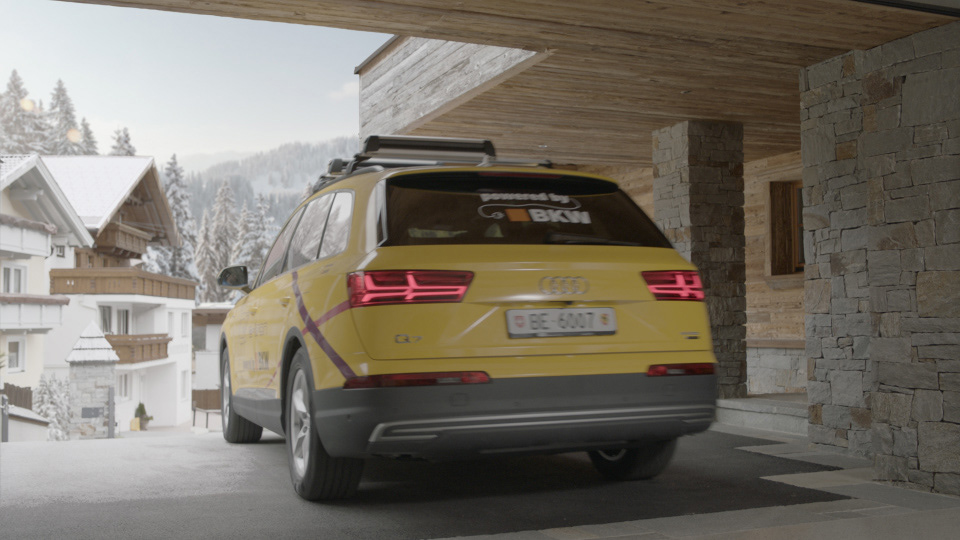 Let it snow
I used Trapcode Particular for the following shots to have some snow fall down in these foggy scenes.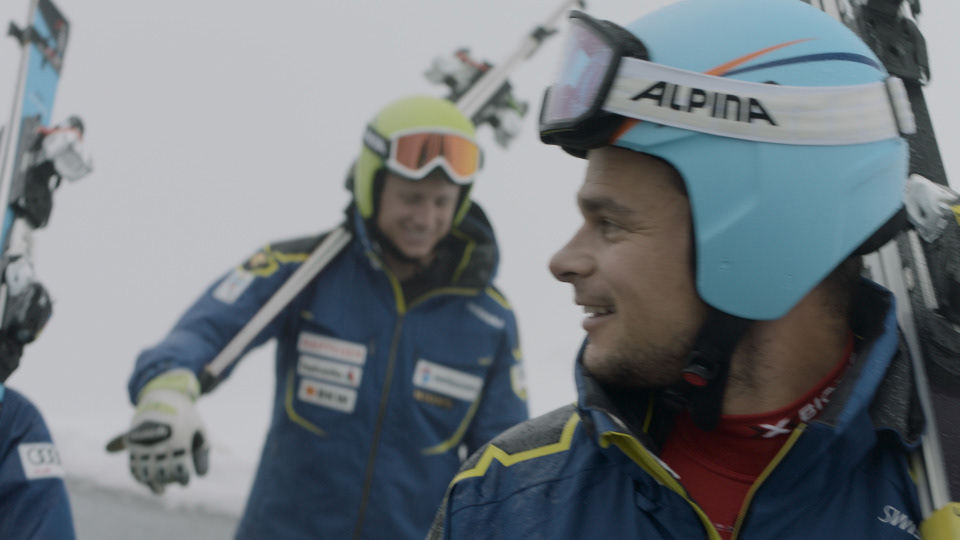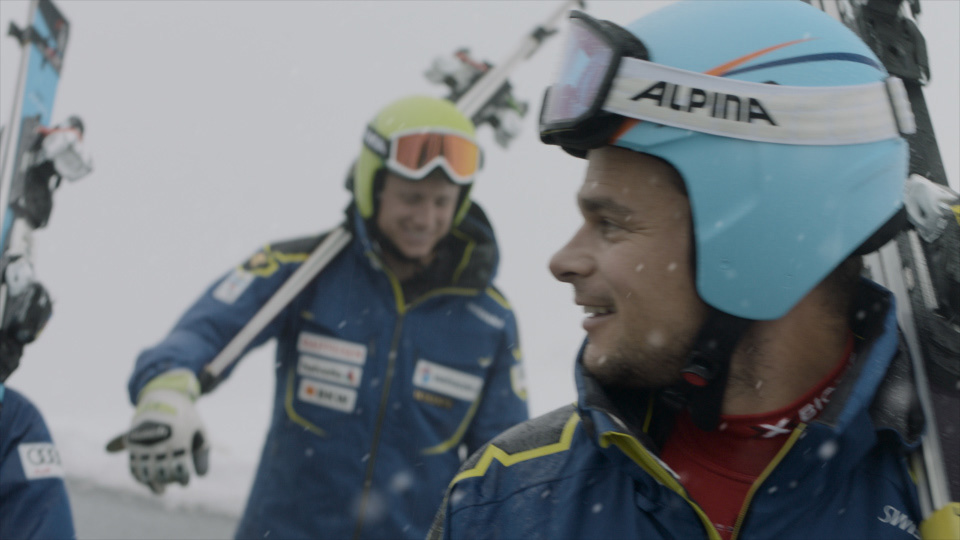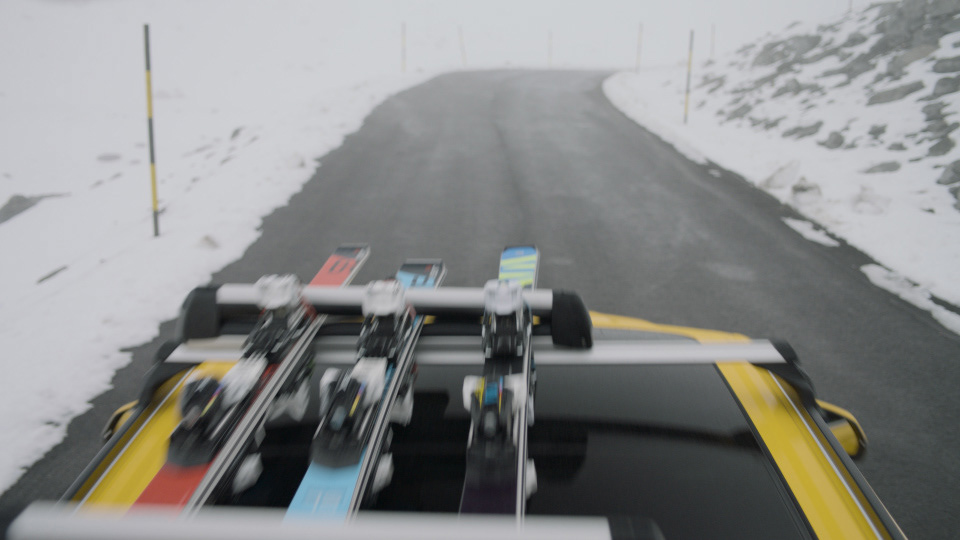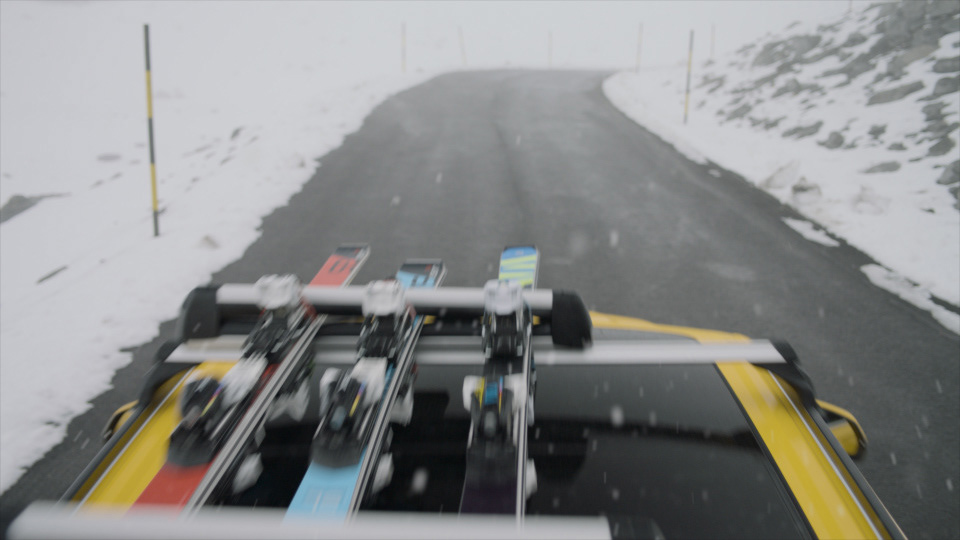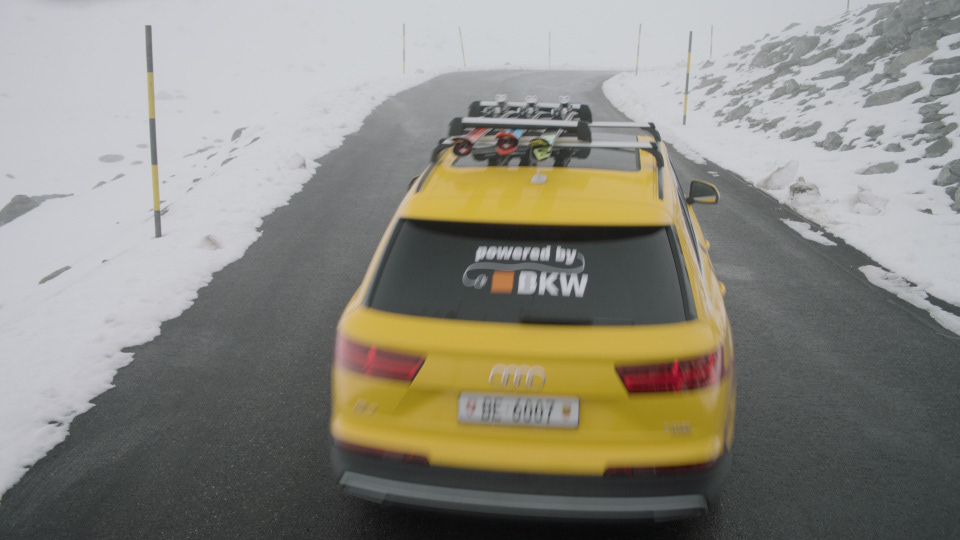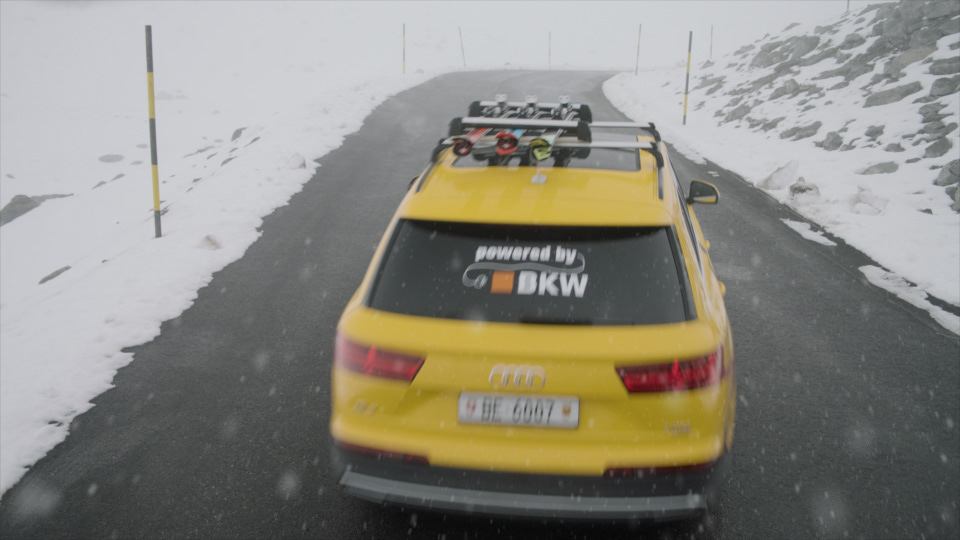 matte Painting
The final shot did not gain a lot of likes within the production team so they decided to change it completely. I fired up Photoshop and started painting over the whole image to transport it into another state of winter. Fortunately we bought a stockphoto which was almost exactly what the client wanted which I used heavily in the matte painting.