Gösser "Holzarbeit"
About the project
Commercial work for GÖSSER, a beer brand in Austria. I was responsible for several retouching shots including a drone shot (the very first) that had to be 3D tracked, cleaned and one of the houses needed a new roof.

Cleanup
The original drone footage featured a huge spill of water and/or whatever else can be found on a farm. The client also wanted the roof of the house in the front to be different so I had to 3D track the whole shot. After getting the track right I cleaned up one frame at the end of the scene where most of the ground was visible to use it as a texture for the camera map modifier. Worked like a charm! All I had to do then was to color correct the rendered footage and composite it together with the real footage - therefore I had to roto out the pile of wood.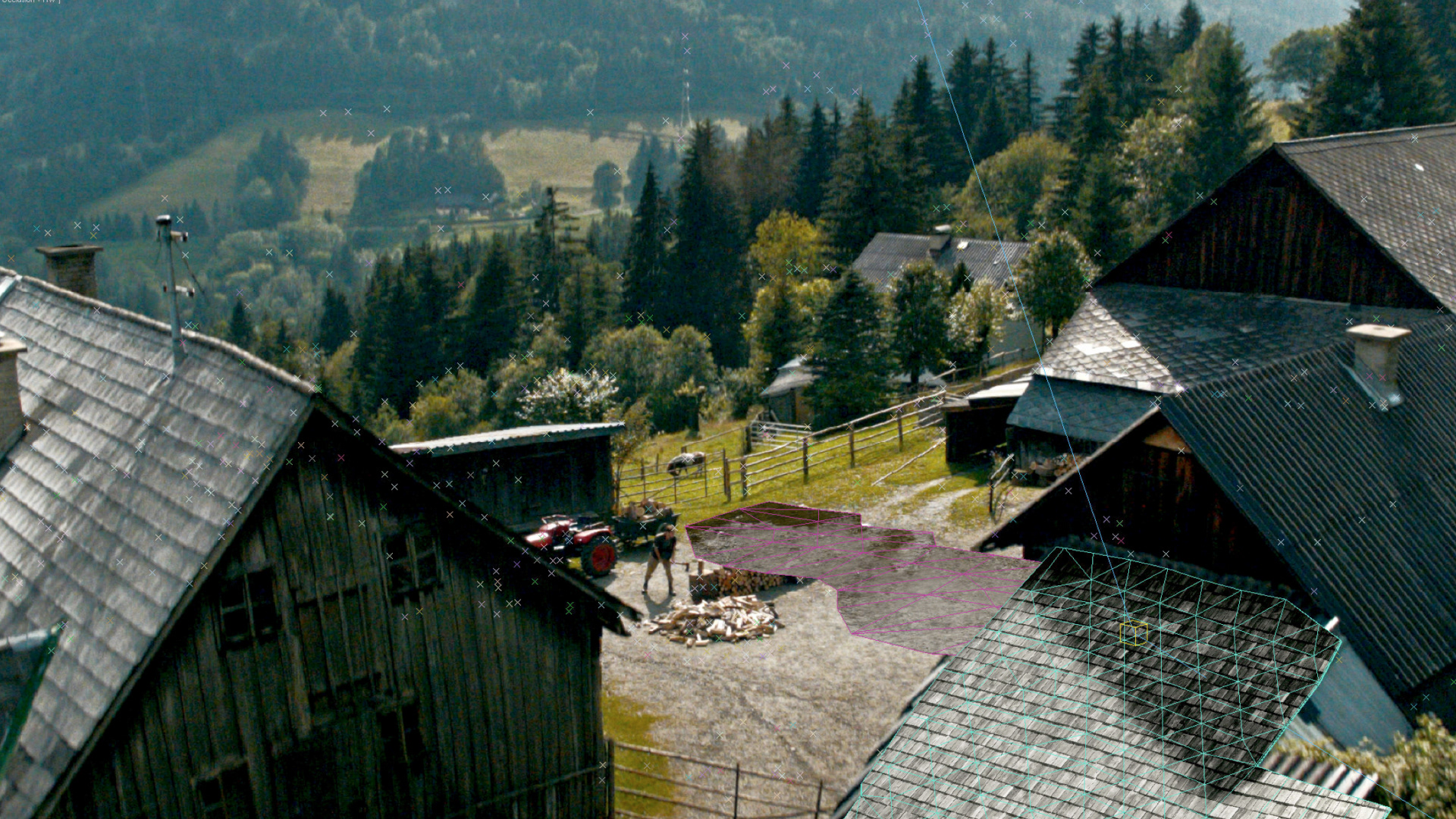 Beautification
A lot of times there is something in the shot that just does not belong there or that doesn't sell beer as good and in this case it was a "dark spot" on his thumb which had to be removed. I used the same technique as in the Silhouette commercial where I take an adjustment layer with a transform modifier, mask the area out and apply the track to it.

More of this, less of that
There were several things in this shot that the client wanted to be removed. First off, the well next to the guys, some spots in the grass, especially the big concrete thingy that lurked from the right and the tree had to have more leaves.