Rauch "Ski Alpin"
About the project
Massive rotoscoping job on this one. I replaced the backgrounds in almost every shot, made slight color corrections and animated and designed the establisher sequence.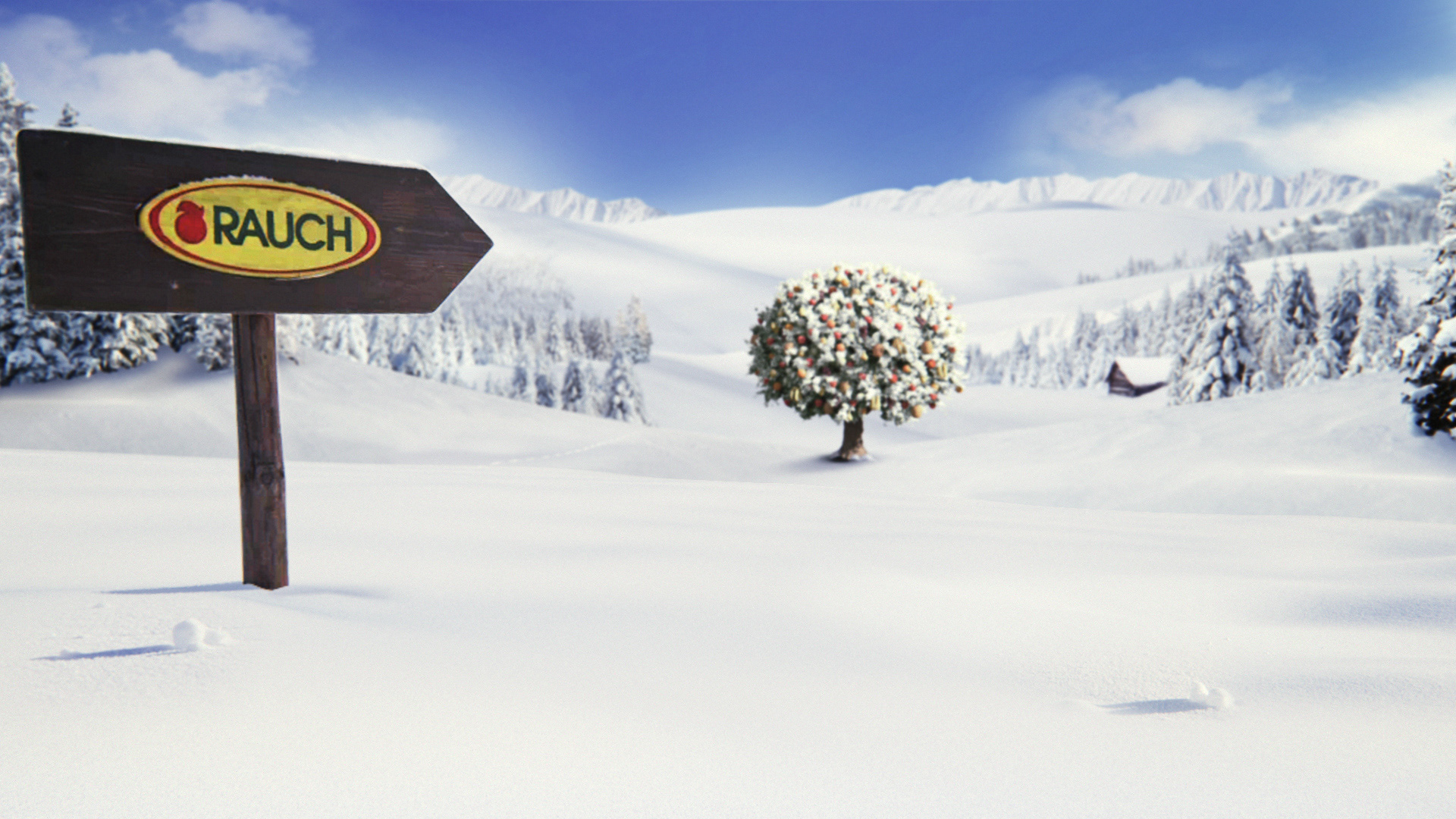 Rauch Establisher
Rauch needed another establisher animation that followed the same rules as the one they already have for their summer commercials so I actually 3D-tracked the existing one to get the exact same camera movement. After that I modeled the sign and the ground in 3D, rendered it with a z-pass and put it in the scene in After Effects. In After Effects I put together this winter wonderland together with massive photoshop collages.

Bluescreened
Pulling the key for this shot was quite straightforward but tracking the background movement was another story. Unfortunately the bluescreen was moving and they shot so close that I couldn't make out the real background. In the end I had only a few very subtle points for it to work and tracked most of it by hand.



Blue skies
The client was not very happy with the backgrounds in most of the shots. Many of them were relatively easy to change because there was not a lot overlapping going on but there are some shots like the one below which needed to be rotoscoped heavily. The original footage was around 5k big and this particular shot was zoomed in. Unfortunately we lost a lot of sharpness in that process.

Shooting range
It was not possible to shoot this weapon as you can imagine so the "we fix it in post" part came in very handy.

skyfall
Here is another example of background replacements and this one was also pretty tricky. Because of the camera movement I had to track the shot and apply the track to the masked alpha matte layers. In this one I also cleaned the ground in Photoshop, brought the clean plate back into After Effects and had to therefore rotoscope the kids. 
The background of the packshot shown below was also replaced as well as the packshot itself which should have been a lot bigger. 


Replace everything
Suffice to say that this shot was especially hard. I rotoscoped almost every character in this scene and although the roto brush in After Effects did help me, in the end it was just not exact enough so I ended up rotoscoping frame by frame.